The Guidance You Need From the Experts You Trust. All Online.
Law Journal Press online library publications help you master every aspect of your field.
Already have an account?
Sign In
now.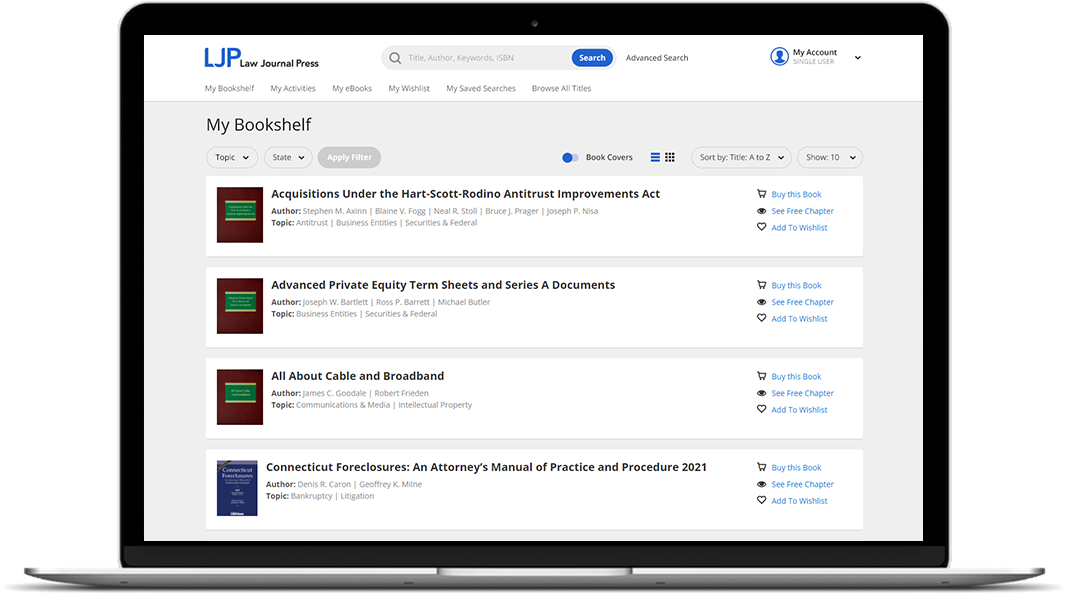 What is Law Journal Press Online Library?
The Law Journal Press Online Library is your home for digital versions of your trusted Law Journal Press professional and legal resources.
Law Journal Press offers titles in over 30 practice areas and 9 specific regions, written by authors who are among the nation's most highly regarded members of the profession.
PRODUCT TYPE
BRAND
PRACTICE AREA
JURISDICTION
Law Journal Press Online Library Offers a Number of Online Tools
ADVANCED SEARCH

PERSONALIZATION

DATA EXPORT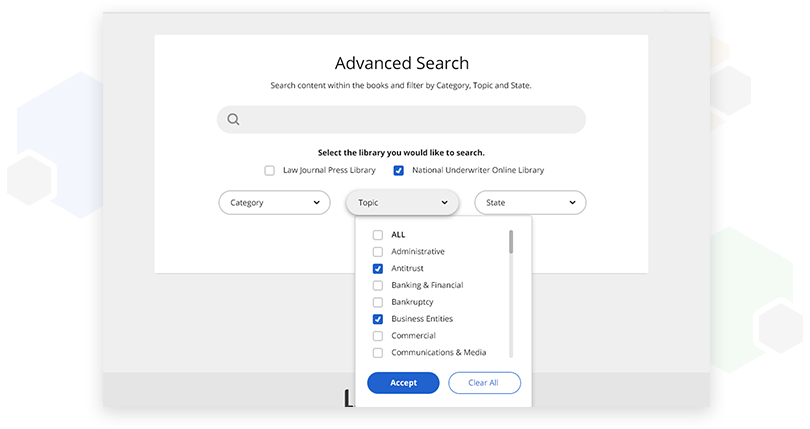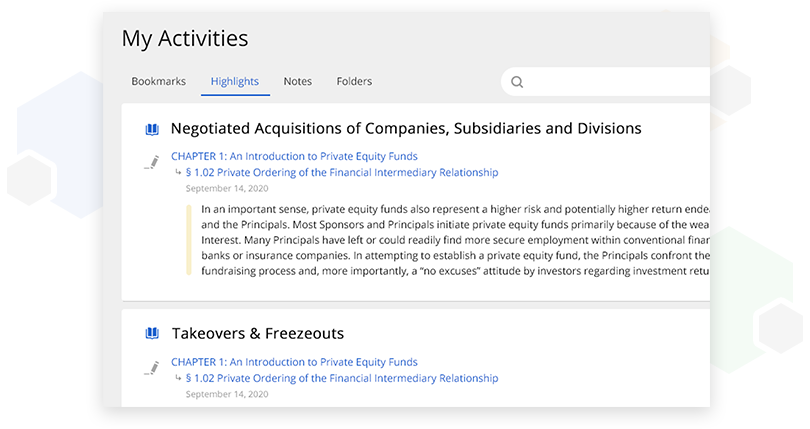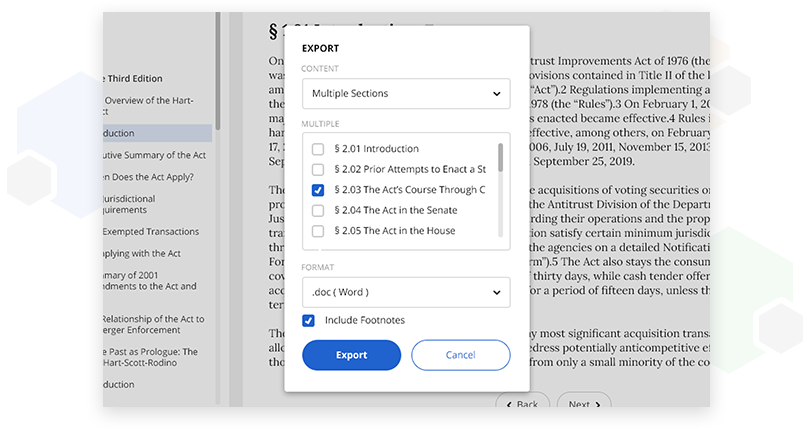 Why Join the Online Library?

Definitive Coverage
Lawyers in every specialty benefit from Law Journal Press resources, covering 30 practice areas and 9 specific regions, from patents to product liability, mergers to medical malpractice malpractice, with proven, practical advice unavailable elsewhere.

The Next Generation in Legal Research
Used in conjunction with our trusted print editions, these resources have been enhanced for web and mobile devices to best fit your needs and work environment. The online library is now more interactive than ever before.

Fast & Dependable
For busy professionals and anyone who needs fast, dependable information in a cost-effective format, search the full text and index, find relevant online content, and quickly check for new developments.